Free Initial Consultation
Healing Services
Private consulting is strategically focused on three fundamental variables, reduction of toxicity, input of the right raw materials, and increasing voltage.  As a result, pathology begins to abate while health takes center stage.
Bring Angela into your home or community for personal workshops designed to assist you in engaging new habits, increasing confidence and learning to create optimal health for you and your family.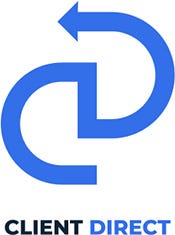 Premier Research Labs - The World Leader in Cellular Resonant Formuation. View here.
Angela now offers whole house EMF/energetic reharmonization (Vastu) in Reno NV.  EMF Remediation is now imperative for everyone's health and wellbeing.
Join Angela for traditional food preparation workshops designed to teach YOU how to use food to restore and maximize your family's health. Be empowered with the knowledge for practical application.
Disease is simply congested, stagnated energy.
Wisdom recognizes the natural law of nature and seeks to do no harm.
We can feel when are on ON and when we are OFF. 
We learn the symptoms of sickness are no longer our enemies demanding OTC drugs to mask them. 
Symptoms are our friends telling us the truth about levels of acidity causing inflammation and interfering with lymph flow.
-Angela
"The responsibility for the well-being of an individuals' own body must be returned to the individual."
- Hans Nieper
Angela is a survivor, thriver and life optimizer whose divine assignment is to guide her clients into integrated, embodied and empowered leaders expressing the highest version of themselves.
As a certified Holistic Health Coach, Business Coach and a Quantum Resonance energetics practitioner, Angela utilizes a customized multidisciplinary approach to equip her clients with the tools they need...
Read More
Angela,  I find you so interesting, encouraging & helpful!  I trust your knowledge more than any other practitioner I have ever encountered. No one, including doctors, has helped my family more than you have.  I'm so thankful to have found you!
I would describe Coach Angela as super supportive and loving. Angela is one of the most positive people I have ever met. She has given me so much hope for the future...
Read More